Hot Milk Cake / American Hot milk Sponge Cake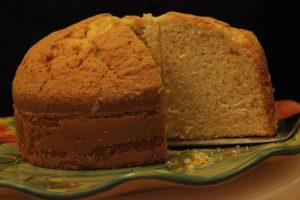 This is one of the yummies cake I have had in a long time. Usually I do not share my cake recipes as they are 'really mine' which I come up after many trials and errors. I keep them for 'Magic in the oven'
But this recipe is not my. This is the recipe of one of my baker friends Moumita Kundu Malla who shared the recipe with all of us. I have tried many hot milk cake and I also have my own recipe but this one IS the perfect one. This is a keeper and I will endlessly now make it. By the way you can also make cupcakes out of the batter.
We all learn from each and it is a great honour to be able to learn and make a cake/recipe made by someone whom you look up to. But it is also important to acknowledge the original source of inspiration. It is lovely to be followed, it is almost flattering actually. But it is also great source of discomfort and irritation when someone tail you, taking away every creativity, originality without any acknowledgement.
I wish I could tag Moumita Kundu Malla here but I do not know how to do it.
I made little changes like reduced the sugar mixed whole wheat with All-purpose flour but the result was still extremely good.  But I will suggest that you try the original recipe below first before making adjustment.
Please try this one. This is truly a keeper! The recipe is from taken from Moumita Kundu Malla to the t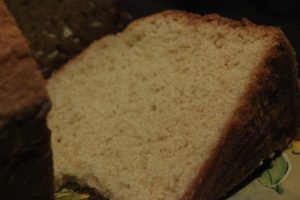 1.5 cup all-purpose flour
1 cup Granulated Sugar ( I changed and used ½ cup  but please try the original before changing then you will know what you want to change)
2 Eggs  (Vegetarians people can add 1/3 cup beaten yogurt or 100 ml condensed milk instead of using eggs )
1/4 cup Butter (I used 50gm)
·

       
Preheat the oven to 160 degree for 10 minutes.
·

       
Grease a medium sized cake pan with butter ( I used 6 inch hence which was small hence the dome size cake)
·

       
Start by combining the milk and butter in a small saucepan.
·

       
Heat this mixture on low flame until the butter has melted (make sure do not boil the milk butter mixture, just heat )
·

       
Add vanilla essence and mix.
·

       
Pour the mixture in a heatproof bowl.
·

       
Take another bowl, add eggs (beaten yogurt if using) and sugar mix them very well until become a creamy texture.
·

       
Add flour, baking powder and baking soda in a bowl and mix well.
·

       
Add the milk butter mixture to the egg mixture slowly and beat them until combined.
·

       
Gradually add flour mixture slowly to the liquid mixture, then fold with spatula until the dry and wet ingredients are well combined.
·

       
Pour the batter in the greased pan,tap the pan a couple of times so the batter is spread evenly and there are no air bubbles.
·

       
Bake at 160 degree C for about 40 minutes, or insert a toothpick, if inserted toothpick comes out clean then your cake is ready.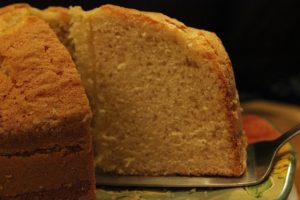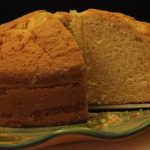 Related
---
---